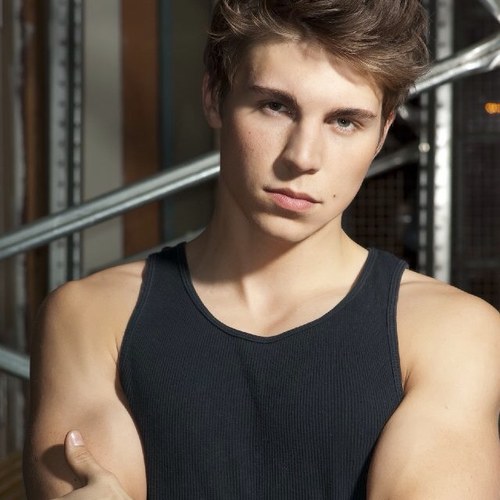 RILEY JAMES HUNTER

Full Name:
Riley James Hunter
Gender:
Male
Birthday:
October 31st, 2001
Age:
Fourteen
Blood:
Muggleborn
Birth Place:
Ireland
Nationality:
Irish
Sexual Alignment:
Bi-Sexual
Wand Type:
12'', Runespoor Fang, Blackthorn

Family:
Family
Mother: Name: Nora Hunter / Age: 35 / Living or Deceased: Living / Blood type or Species: Halfblood
Father: Name: Nick Hunter / Age: 36 / Living or Deceased: Living / Blood type or Species: Halfblood
Siblings: Name: NA / Age: NA / Living or Deceased: NA / Blood type or Species: NA
Optional
Spouse: Name: NA / Age: NA / Living or Deceased: NA / Blood type or Species:NA
Girlfriend/Boyfriend/Partner: Name: NA / Age: NA / Living or Deceased: NA / Blood type or Species: NA
Children: Name: NA / Age: NA / Living or Deceased: NA/ Blood type or Species: NA
Pets: Name: Fin / Age: 1 / Living or Deceased: Living / Blood type or Species: Ferret
Family Background
Nick and Nora are your average parents who try and love their son the best they can. They know that their son is a werewolf and try to do the best they can when the moon is full. Nick and Nora met while at Hogwarts and fell in love. They married not long after they had graduated and had a son a few years later. They had trouble have a kid but after many attempts they finally had a boy.
After their son's acceptance letter they were happy. Then life took a turn for the worse when their son went camping with some friends and was attacked. Out of the four friends he was the only one that survived and that was just by luck. His parents feared for the worst and have tried everything they could to ease the transition.
History:
Riley grew up in a fairly normal childhood up until he learned he was a wizard. It wasn't that his family tried to hide it; they just didn't feel the need to say anything until he got his acceptance letter from Hogwarts. He was sorted into Ravenclaw and did his best at school. He was picked on for being skinny his first year but eventually he gained muscle and that stopped during his third year but the impact of the bullying made him a but rude and sarcastic and not caring about others as much.
During his third year he became a bit of a jerk to some people. While not becoming a bully to others; he just didn't care about others much. During the summer after his third year his life went to hell. For his birthday he and a few of his really good friends went for a camping trip. It was almost night when the attack came. A werewolf attacked them. Riley was thrown into the bushes and knocked unconscious. While laying there bleeding from his shoulder; his friends were slaughtered. He awoke in a few hours in horrible pain which caused him to black out again.
Waking up the next day his parents came out looking for them when they didn't return home when they were supposed to. Finding the camp a bloody mess his parents screamed his name and they heard his weak calling. Finding him weak and bloodied and with nothing but a scar they took him home. It hasn't been a full moon yet since the incident but his parents know it won't be easy for the kid.

Appearance:
Hair colour and style: Dark brown, short and fluffed up
Eye colour: Green
Height:5'5''
Body type: Athletic
Dress sense: Casual, jeans, shirts.
Optional
Birthmarks: NA
Tattoos: NA
Scars: Scar on shoulder where werewolf bit him
Piercings: Both ears have lower lobe piercings
Personality:
ikes:
Climbing - Ever since he has known he has loved heights. He loves the thrill of being up above where no one else is.
Reading & Writing - Riley loves to read and get engrossed in fictional worlds. He loves to write and is working on his own story.
Nature/Adventuring - An avid adventurer; Riley loves going new places and loves nature.
Food - Riley loves eating food and he has a fast metabolism which keeps it from turning into fat.
Dislikes:
Rainy Days - Riley loves and hates it at the same time. He finds it beautiful but it also keeps him inside when he wants to go out and explore.
Touch - Riley used to be affectionate and may yet be once more. Being attacked changed him in a lot of ways.
Crowds - Riley likes hanging with his friends but when there are crowds or ten or more he tends to panic a bit.
Strengths:
Senses - Since being bitten Riley has found that his senses are more keen. He can smell better, hear even more and see slightly better then he could before.
Swimming - Riley loves to swim and has loved water since he can remember
Agile - Riley moves a lot faster and smoother now and enjoys that he is more limber then he used to be.
Weaknesses:
Eyesight - Riley has bad sight and is nearsighted so he normally wears contacts and very rarely eyeglasses
People - You put him into a group of people and he will most likely panic which is not a good thing as he can be very moody.
Blood - Riley hates the sight of blood and normally he gets sick and throws up or runs away in a panicked state
Positive traits:
Adventurous - Riley likes to explore new places and find new places in old places. He generally follows a rule that he goes over every inch of a place before he deems it explored.
Understanding - Although he can be rude sometimes he is still very understanding of others problems as he knows everyone has them and you have to give people chances.
Straightforward/Honest - Riley can be very blunt. He will tell you what he is thinking but he won't lie just to save your feelings because he figures that if you know the truth you can do or make yourself better for it.
Tough - Riley had to learn being tough as he is picked on sometimes. Plus his newfound curse has toughened him up as well.
Negative traits:
Secretive - Riley is very hard pressed to find out what he is doing or where he is at or going. He doesn't mean to; it's just natural to him. He feels that anything he does is on a need-to-know basis.
Untidy - It's not that he isn't neat it's just more like organized chaos in his world. It may look like a mess to other people but for the most part he knows where something of his is.
Unpredictable/Moody - It is who he is and it is partly because of what he is. His moods can change from being sad to angry to happy without reason. His activities can be seen in the moods he is in as well.
Sarcastic/Rude/Vulgar - These three go hand in hand. He has a sarcastic look on life and can be rude without really meaning too. Unfortunately his parents had a lot to do with how vulgar he can be as they didn't try and watch themselves around him.
Touchy - Riley isn't much for human contact ever since he was attacked. He prefers his own little bubble with small excursions outside once in awhile.

Riley sat at a table in the Three Broomsticks. In front of him was a Butter beer. Around him were people; most of whom he didn't know and a few he did but never really talked too. His shoulder was still smarting from the attack that had come from his camping trip.
Zoning out brought him back to that day. A day which he shouldn't have survived. Of course he knew the reason was because he was bitten by a werewolf. It slowed his bleeding down and eventually healed the wound itself. Still his friends were dead and he was not and he felt guilty because of that. Why was he the one who survived? It wasn't fair to be honest.
Taking another gulp of the drink that was in front of him he looked around. Looking down he opened his pack that he had brought with him. Pulling out a notebook and a quill and started to write down what was going through his head. He found it to be soothing to write out what he was feeling.