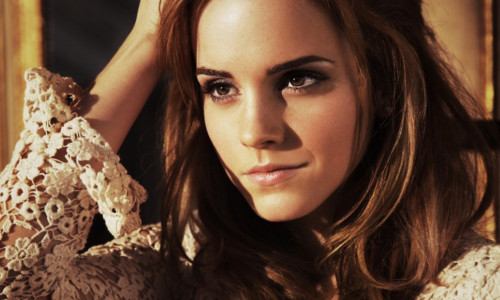 Hermione Weasley

Full Name:
Hermione Jean Weasley (née Granger)
Gender:
Female
Birthday:
19 September, 1979
Age:
36
Blood:
Muggleborn
Birth Place:
England
Nationality:
British
Current Residence:
Devon, England

Family:
Hermione Jean Granger was born in 1979 to her muggles parents, who were both dentists. She cared very much for both of them and even erased herself from their memories and lives during her would-be seventh year to keep them safe. After leaving school, she married one of her two best friend, Ronald Weasley and later had their two children, Rose and Hugo.
History:
Hermione was a muggleborn witch, who was an only child. In the summer of 1991, Hermione was surprised when she was informations that she was a witch and invited to attend Hogwarts School of Witchcraft and Wizardry. She was eager to join the wizarding world and even started reading her school books and practicing magic before her first day.
During her first night in the Hogwarts castle, she was a part of the sorting ceremony along with the other first years. Though the sorting hat seriously considered placing her in Ravenclaw, in the end it decided that Gryffindor was the best option. She met Harry Potter and Ronald Weasley on the train to Hogwarts, and in the beginning weeks of her first year she spent a lot of time following them around to ensure that they upheld the school's rules, while also managing to become the top of her classes. On Halloween of that year, when a troll was let into the school and cornered her in a bathroom, Harry and Ron came to her rescue and after she took all of the blame for their encounter with the creature, the friendship between the trio was solidified.
Hermione joined Harry and Ron on many adventures throughout her years at Hogwarts, from being petrified in her second year but giving them the information that they needed to starting a secret group to teach their peers how to defend themselves, she stood by the two boys through anything.
Hermione dropped out of Hogwarts at the end of her sixth year, though she of course would have loved to attend for her seventh. She, Harry and Ron set out to search for Voldemorts Horcruxes, while a romance between her and Ron blossomed. However, when Ron left them in the middle of the search, she was devastated, but she stood by Harry until the end. She fought valiantly in the Battle of Hogwarts, during which Ron and Hermione shared their first kiss.
When Harry's 'lifeless' body was brought before Hermione and her comrades, she was distraught and horrified, denying that he was truly head. When he proved that he was in fact alive, she continued to fight alongside the Order, before witnessing Harry's final defeat of Voldemort. She and Ron were the first to reach him, overjoyed that the war was finally over while also grief-stricken by the losses that their side endured.
Without Ron and Harry, Hermione returned to Hogwarts in 1998 to complete her seventh year and gain her NEWT level education. She later left school and married Ronald Weasley, to which she bore two children, Rose and Hugo. She is also the godmother of Harry and Ginny Weasley's eldest child, James Potter II.
After school, Hermione attained a high position in the Ministry of Magic's Department for the Regulation and Control of Magical Creatures, where she worked for the rights of underprivileged non-humans. She then became the Deputy Head of the Department of Magical Law Enforcement, where she assisted the Minister for Magic in getting rid of old laws that favoured pureblood witches and wizards. She, along with Harry and Ron also helped revolutionize the Ministry of Magic and the wizarding world. Hermione, along with her two best friends, were at some point features on Chocolate Frog Cards.

Appearance:
Hermione has brown hair and eyes, and light coloured skin. She is around 5'5" tall and of a slim build. In her youth, she had extremely bushy hair and large front teeth, though over time- and with a little help from magic and hair care- her teeth were shrunken down and her hair smoothed out.
Hermione wears practical clothing and footwear, though she will dress up when the occasion requires it. When she was trapped in Malfoy Manor, Bellatrix Lestrange carved the word 'Mudblood' into the skin on her arm which left a scare that remains to this day.
Personality:
Hermione is extremely intelligent and hard working. She is extremely compassionate and prepared to make a stand for those who cannot do so for themselves. She is very logical, which while useful often leads to her dismissing things that cannot be proven. She rarely relies on instincts alone, and usually requires some kind of plan if there is time for it. She is responsible and a perfectionist, though she has loosened up a little over the years since leaving school.

-