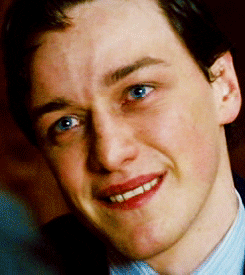 James Serpantine

Full Name: James Francis SerpantineGender: MaleBirthday: 08/07/2003Age: 13Blood: MugglebornBirth Place: Balloch, ScotlandNationality: ScottishCurrent Residence: Balloch, Scotland

Family:
James Francis Serpantine was born to Malcom Serpantine and Morag Scott, an unmarried Muggle couple and was the fourth of five children. James and his sister Hannah were the only members of the family to have magical powers both who displayed the beginnings of these powers from a young age. His other three brothers were all older and displayed no magical powers.
History:
James' parents met when they were children and spent 8 years being neighbours while going through school. They would spend 4 years apart while Morag went to University in the nearby City of Glasgow to become a Nurse. After finishing University Morag and Malcom began dating and spent much of the next 5 years dating on and off. They had their five Children over the space of 8 years. The Children all had a normal Muggle upbringing, including James and Hannah even though "weird" things were happening around them.
The first time James' magical powers surfaced was when he and his Mother were playing in the Garden and James stopped a heavy Oak branch from falling onto her head. From that day his Parents tried to hide their sons powers from everyone around them. They had been successful until the day the letter inviting him to attend Hogwarts was delivered. Ever since he has been accepted by his Parents and treated his younger sister with more respect than they had James.
Appearance:
James has shoulder length, wavy black hair and piercing blue eyes. He stands at 5 feet 7 inches and is a relatively slender size for a boy of his age. When not in Uniform James is often dressed in a blazer over a shirt and a pair of jeans with some comfortable, yet smart trainers.
Personality:
James is a very caring individual who is always happy to help other people as long as he is able to do so. He loves people with no pre concieved ideas that they may be looking to take advantage of him. His main strength is that when he makes friends with someone he is fiercely loyal to them and would defend them against anyone who may look to harm them in anyway. His biggest weakness is that he is oblivious to the darker side of people, He always believes that people will only look to do good to others. In his spare time James loves to go exploring local areas, being out in the open and walking around soothes his soul and lifts his spirits when he is ever feeling down.

Have another Character, William Robertson